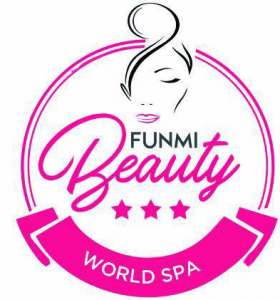 Who We Are
At Funmi Beauty World Company, we thrive on a hunger for innovation, quality, and resourcefulness in the beauty industry today. Whether it's manufacturing cosmetics, distributing products, or developing a brand, we do it all with an unrivaled passion all the way. We've established our roots in product development by exploring the gifts of nature and strategic brand development. We work closely with world's top manufacturers to maximize the impact of our products in the community we serve. Our experience in the industry has contributed to our growth in manufacturing, leading us to launch several of our own cosmetics brands.
Natural & Organic
Skin Care Products
Experience the best of nature with Funmi Beauty World organic skin care products. We use sustainably-grown plant ingredients that are clinically proven to care for your skin.
Professional
Body Treatment
Funmi Beauty World offers professional treatment solutions. De-age skin care solutions, photo-effective skin care, skin detoxification.
Online & Offline
Customer Support 24/7
Our help system is now available in both offline and online versions. please contact us anytime for inquiries or complains.
Our Achievements
Funmi Beauty World sprinted ahead with its research and innovation in skin care. As it advances into New Markets, the Nigerian beauty giant opened what it calls its largest factory in Lagos, Nigeria in 2010, which will serve as a production hub for the African, European and Asia region. To reinforce its presence in the world, Funmi Beauty World also created a new branch based in London, United Kingdom. As it advances into New Markets, the Nigerian beauty giant also stepped up its efforts toward social responsibility and sustainable production methods. Our global mottoes are "Looking Good" and "Beauty Is A Right" and its further goal in this respect is to gain a million new consumers over the next decade.
Thanks to consumers' penchant for beauty, our sales grew by 8.3% like-for-like and +16% based on reported figures.
Our products significantly outperformed market  growth, due especially to our popular brand, Diamond glow set and Beauty Moroccan Sets.
Our brand growth is also  strongly driven by innovations in skin care with our body repair lines and in body lotion with the launch of Beauty herbal glow sets, the top worldwide launch of the year in its category. Most importantly all our products are made from organically formulated substances that enhance and nourish the skin naturally without any side effects. The Kiddies care category is also growing, thanks in part to Beauty kiddies repair sets, specially formulated for children with skin reaction. Beauty moisturising sets. The internationalization of the Beauty body butter sets brands also contributed to category success.
Our Mission
We intend to continue to grow strongly, driven by innovations in facial and body skin care. We shall also strive to continue innovating and setting the bar high in every area of the industry—from the starting point of product formulation and packaging to how it reaches a consumer's hands.
Frequently Asked Questions
What Our Customers Says ?